What to Expect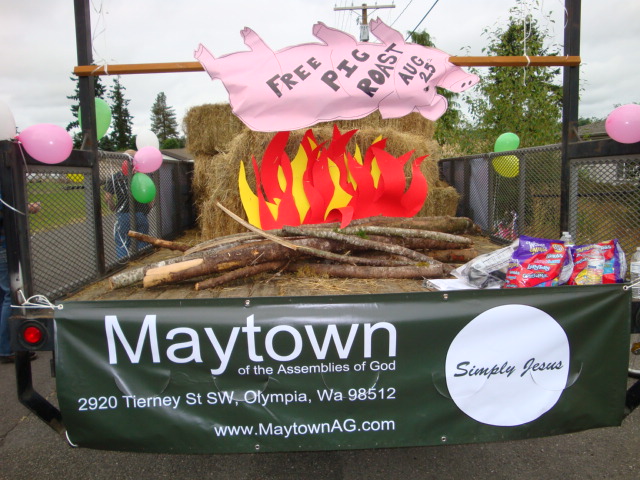 It is never easy to visit a new church for the first time so we want to be as helpful as we can to make your experience a good one. Let's talk about dress. A few people dress up, but most people choose to dress down and come casual. We want you to know that you can come the way that you feel most comfortable.
Right now we are meeting in a converted mobile home (crazy – but cool). We have the land and the vision to build our new building, and are presently working through the process. We are looking forward to our new facility, yet don't want to minimize our ministry until then. So, we will be adding more service times to accommodate our growth. We are excited about our future, and would like you to jump in with us and enjoy the ride!
Prayer 8:00 am to 8:45 am
Before the 9:00 service we have a corporate time of prayer. This is a time where anyone can come and engage God and present their needs before Him, or simply prepare their hearts to receive the message for the day. This is held in our sanctuary.
Coffee Time
Coffee and fellowship is a big part of our Church family. All are invited to join us for coffee and the freshly baked "goodie" of the day before and after services.
Worship
Our worship time is set aside for communicating with God from our hearts. We have a mix of live upbeat worship songs, as well as more intimate ones. Everyone worships in their own unique way – for many, that means singing & clapping, and for others it means quietly reflecting on the words. You're welcome to do whatever makes you feel most comfortable.
Offering
Each week we worship God through the giving of tithes and offerings.  This is an act of worship that allows us to thank God for all of the great work He is doing in our  lives. As a guest, please do not feel obligated to give.
The Message
Every weekend, you will hear a relevant, straight-forward message that is based on Scripture, and is designed to be helpful in your everyday life. Pastor George always invites the Holy Spirit to have His way with the message, so that we will not just feel good, but have a life changing experience. We trust that these messages will help you develop a growing, vibrant relationship with Jesus Christ and provide a strong biblical foundation for your life. You can also find these weekly messages on our web page under the "Recent Media" tab at the bottom of our home page.
Communion
On the first Sunday of each month, we celebrate communion together. Anyone can participate in this time of reflection and prayer – as long they biblically know Jesus Christ as Lord and Savior. The juice and bread that we share represent the life Jesus gave up so that our sins could be forgiven.
After the Service
After the service you are free to leave, or you can hang out and have more coffee and fellowship with others. This is a great way to get to know people better, and ask any questions that you may have.
Please feel free to contact our office if you have any questions:
admin@maytownag.com
Church office and voicemail: 360-584-9746
 E-mail: MaytownAG@gmail.com